Welcome to Whiz Kids Nurseries, part of Wizard Nursery Group.
All our nurseries provide a safe and happy homely environment with wooden play equipment easily accessible to help encourage childrens independent skills and allowing them the freedom to choose and create their own play.
We often have trips out which the children really enjoy.
Security is very important to us and we operate a double entry system that is strictly monitored for security purposes. Some of our settings have a parental webcam system which is very popular where parents can securely view their children at their leisure.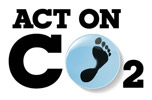 We actively try to reduce our carbon footprint. Our Lynchwwod nursery has a large 10kw solar panel installation on the roof allowing us to generate a substantial proportion of our own energy needs. We also split and recycle as much of our waste as we can further reducing our carbon footprint.
Please come and have a look round. We would love to show you your local nursery. Simply give us a ring and arrange a visit or book a visit online.
Read what parents say about us on our Lynchwood nursery testimonials page.