Whiz Kids Day Nursery is a wonderful purpose built Children's Day Nursery in Peterborough located on the Peterborough Business Park in Lynchwood. We are open from 7.30am to 6.00pm Monday to Friday all through the year with the exception of bank holidays and a week at Christmas.
Our nursery rooms provide a safe and happy homely environment with wooden play equipment easily accessible to help encourage childrens independent skills and allows them the freedom to choose and create their own play.
We often have trips out which the children really enjoy.
Our nursery is not only perfectly situated for business on the Peterborough Business Park but also across Peterborough including Hampton. This nursery is very easy to access from the A1 - only a mile journey off and on - just 3 minutes.
Security is very important to us and we have a double entry system that is strictly monitored for security purposes..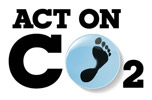 We actively try to reduce our carbon footprint and our large 10kw solar panel installation on the roof allows us to generate a substantial proportion of our own energy needs. We also split and recycle as much of our waste as we can further reducing our carbon footprint.
Please come and have a look round. We would love to show you our wonderful nursery. Simply give us a ring and arrange a visit or book a visit online. You can also have a look at our open facebook page.
Read what parents say about us on our testimonials page.
Featured as one of the best three nursries in Peterborough on www.threebestrated.co.uk